From August 19 to August 27, 2018, Shenzhen General Chamber of Commerce led Shenzhen entrepreneurs to study in London, Cambridge, and Oxford for 9 days. In the Golden Triangle of England, they visited the world's top universities - University of Cambridge and University of Oxford, time-honored financial center - London, Oxford top talent recruitment fair.
The entrepreneurs held an innovation forum in University of Cambridge and invited Professor Gregory, Chairman of Cambridge Society for the Application of Research (CSAR), Dr. Churchhouse, Professor Christopher Mairs, member of the Royal Academy of Engineering, Professor Tim Minshall in St.John's Innovation Center of University of Cambridge to the forum. The University of Cambridge launched a series of training courses for entrepreneurs, including " History of Innovation in Cambridge", "Manufacturing in the Digital Age", "Global Industrial Policy", "Chinese Enterprises' Road to International Brands", and "Decoding Machine Learning and AI", to improve their professional skills.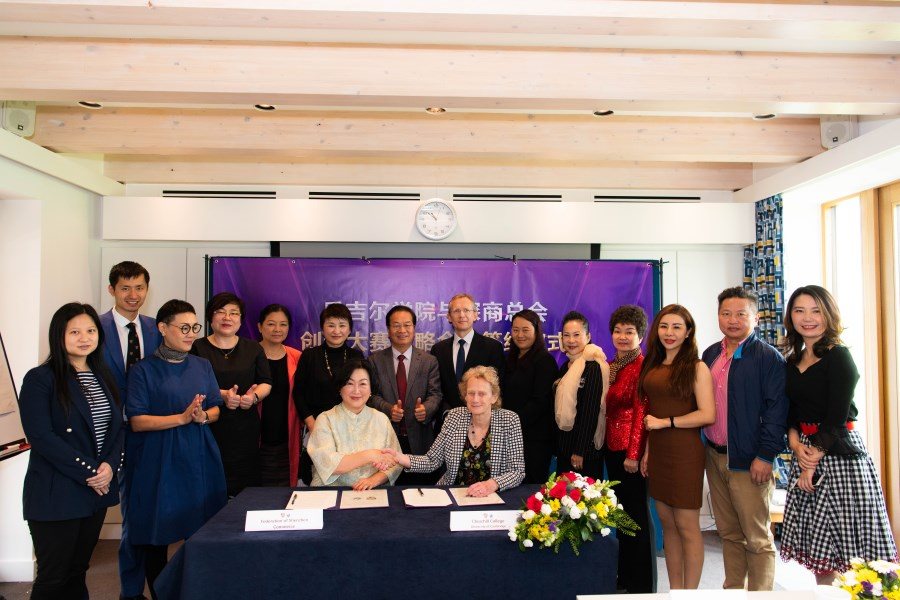 The SCC entrepreneurs also visited the top law firm in London Bird & Bird, the world's top one architecture firm Foster+Partners, Imperial College London Data Science Lab, The British Museum, Victoria and Albert Museum, and Windsor Castle. They enjoyed musical plays in the West End, experiencing the long history and rich culture of the UK.