From October 2 to 6, 2017, nearly 30 Shenzhen entrepreneurs attended the "Belt and Road Initiative" China-US Cooperation Summit in Washington D.C. and conducted business investigation. US dignitaries, representatives from world-renowned enterprises, academics and media agencies attended the forum, communicated with Shenzhen entrepreneurs.
The first forum was held at Trump International Washington D.C. The hotel was reconstructed from the 127-year-old US postal office. Trump rented it for 60 years in 2013 and completed its renovation in September 2016. Then the hotel became a landmark building in Washington D.C. and it is in the same axis with the White House and Capitol hill.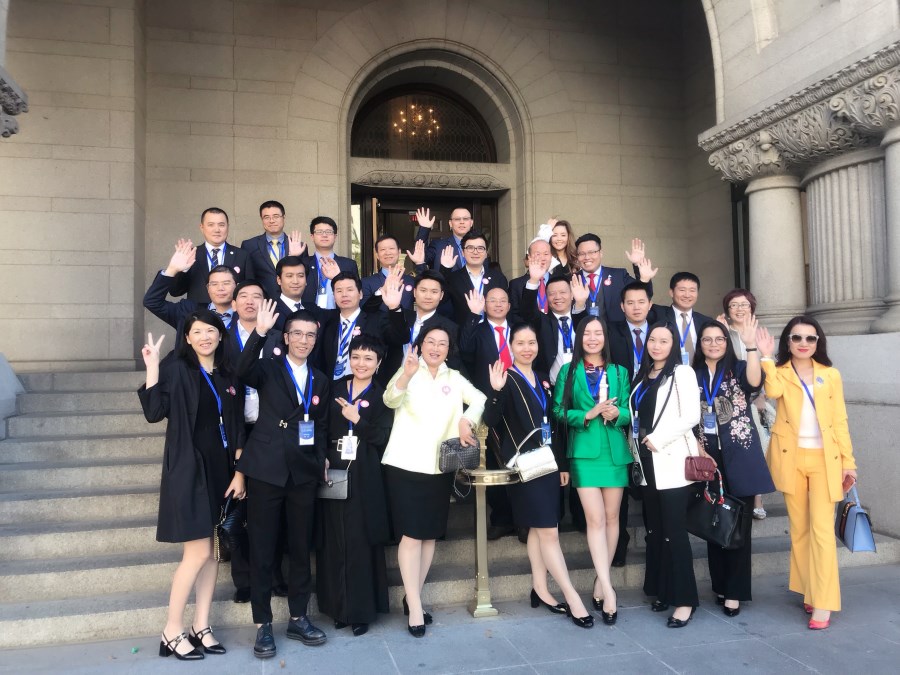 The China-US Cooperation Summit was themed with "Chinese Dream and Make America Great Again". Ed Royce, Chairman of Foreign Relations Committee of US House of Representative, Kidd Bond, former US Senator and former Governor of Missouri, Luol Campos, former Committee Member of US Securities and Exchange Commission, Donald Morrissey, Vice President of Huawei US Branch, Peng Tie, Chairman of NEO Capital made speeches at the summit.
Belt and Road Initiative proposed by President Xi Jinping does not conflict with the idea of "Make America Great Again" advocated by President Trump. In fact, close China-US cooperation would pool resources and draw on each other's strengths to create a feast not only for national prosperity, but also for mankind. Belt and Road Initiative aims to export China's surplus capital, productivity, labor and project construction. The US government can selectively accept these benefits and make use of China's capital, experience and technology. While benefiting from the fruits of US economy, Chinese enterprises will create more jobs, revitalize US manufacturing, and stimulate US economic growth. China-US cooperation will be a win-win situation, not a game. Let's "Make America Great Again" and realize Chinese Dream proposed by President Xi.