On May 23, 2019, the inauguration of the Commanderie de Bordeaux Shenzhen Branch was held at the Venice Raytour Hotel. More than 200 people attended the ceremony, including Francis Boutemy, President of Commanderie de Bordeaux as well as representatives from Bordeaux and Shenzhen. It was an event of cultural exchange, where they tried to build a new platform for business cooperation between China and the West.
Against the backdrop of globalization, cultural exchange has become a major theme of the times. If a country is to stand out around the world, cultural exchange is something that it must engage in. When French Bordeaux wine meets Chinese wine Luzhou Laojiao, what kind of cultural spark will be emitted? The ceremony was a grand cultural exchange event between China and the West with alcohol as the vehicle. It served to promote communication and cooperation.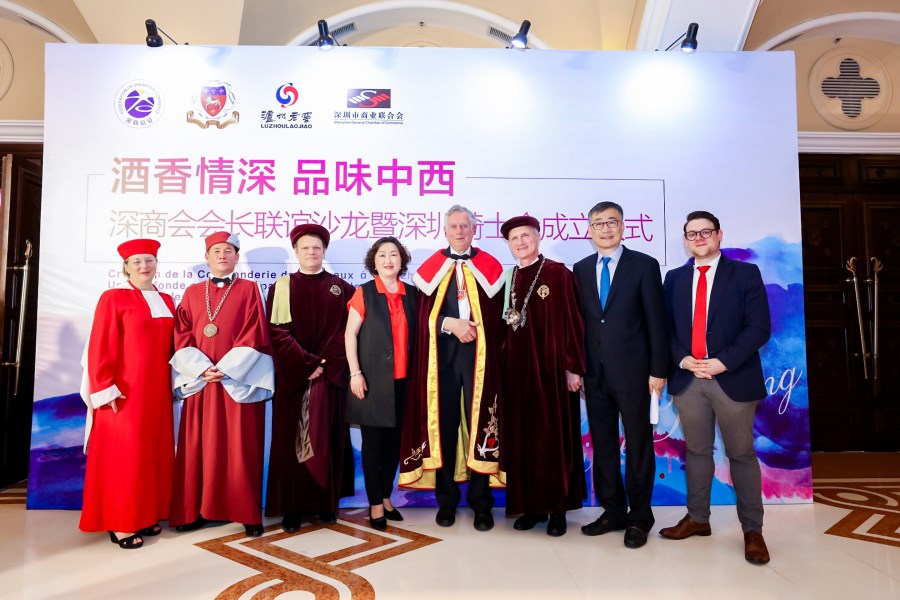 In 2019, Commanderie de Bordeaux and Shenzhen General Chamber of Commerce (SGCC) joined hands to set up a local branch in Shenzhen, with its membership restricted to outstanding people that enjoy high social status, have made remarkable achievements, and love the Bordeaux wine culture. At the ceremony, Mr. Francis Boutemy, President of Commanderie de Bordeaux, conferred medals on the President and members of the Shenzhen branch.
As evangelists of the Bordeaux wine culture, 23 honorary members of Commanderie de Bordeaux visited Shenzhen today to meet friends and enjoy wines with them. They will organize events themed on the Bordeaux wine culture and create an elite community of people that love wines. That will establish high-quality overseas connections and link excellent resources around the world.