From June 7, 2016, a 6-day business tour to Israel will be led by Mr. Wang Wenyin, chairman of Shenzhen General Chamber of Commerce (SCC) and president of AMER Group, together with more than 40 Shenzhen entrepreneurs. This tour is jointly organized by Federation of Shenzhen Commerce, SCC, Shenzhen Foundation for International Exchange and Cooperation.
The entrepreneurs will visit Israeli cities Jerusalem, Haifa and Tel Aviv. They will have conversation with Israeli government officials and local companies, make speech in Israeli universities, host forum, investigate projects in Israel, as well as have in-depth discussion and cooperation regarding high-tech incubation, smart tech, biopharma, public environment protection.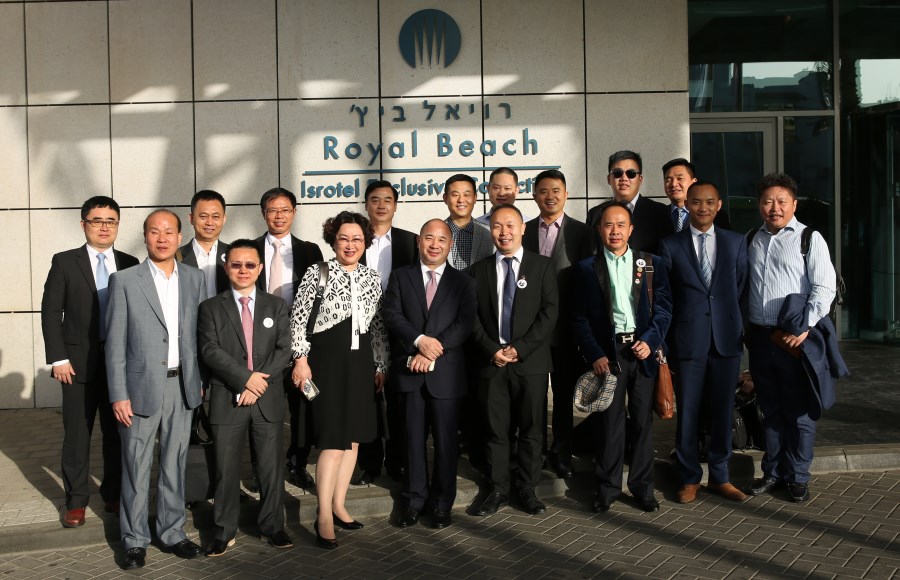 Shenzhen and Haifa, as sister cities, will launch an event called "Shenzhen Day" in Haifa on June 8, 2016. During Shenzhen-Haifa Incubation Dialogue, Haifa government officials will have in-depth conversation with Shenzhen entrepreneurs, pushing bilateral innovative cooperation to a new height.
Shenzhen innovation is a pioneer in China and even in the world, and Israel is called "Nation of Innovation". Haifa, a young city housing many famous high-tech companies, has been called "Silicon Valley at Sea". There are great potentials for both cities in cooperation, trade, project matching and capital integration. Besides investment intention, Shenzhen entrepreneurs are also interested in project research, which must bring far-reaching significance.